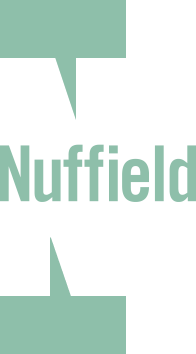 About Nuffield Theatre

Welcome to Southampton's leading producing theatre company Nuffield. Although not operational currently, this page is dedicated to Nuffield Theatre. Nuffield is based at the Highfield campus at the University of Southampton. Nuffield was awarded the Stage Award for Regional Theatre of the Year in 2015. Nuffield is a high quality theatre that fundamentally repositions itself within the regional and national landscape as a commissioner, developer and producer of high quality theatre. The aim is to create courageous, original productions, which attracts the highest quality of artist and talent that works in Southampton. The theatre has developed a unique identity and reputation for alteration and quality not only in Southampton but also beyond the city limits, bringing work to London and sometimes on tour nationally and universally. The theatre's produced programme is backed by a bespoke artist development programme and comprehensive outreach and community projects and more. During March 2015, Nuffield declared that they will be the main operating company of the North Building in Southampton's new arts studio that was called Studio 144; located in Guildhall Square, expects to open in 2017, at the same time continuing to run their current location on the Highfield campus of the University of Southampton. This new building will have a total of 447 seats in the main house theatre, in addition to a 135 seat studio, screening facilities, rehearsal and workshop spaces, and a café bar and bistro.
In the recent events of COVID crisis, Nuffield Theatre, which has been active about 50 years, went to administration.
Due to the significant drop in the ticket sales and the continuous uncertainty of the crisis proved to be disastrous.
On 3 April, Nuffield Theatre declared the cancellation of all performances until 31 May. Majority of its 80 staff have been fired leading into the closure of website too.